Service Fee Guide
Written on the 15 September 2016 by Arrow
We are a Fee for Service Practice, which means that you only pay for services that you agreed upon, and are given.
There is no charge to meet with us initially to discuss your situation and your desired outcome.( this is usually over at least 2 meetings)
INITIAL FEES
We tailor our service packages to suit you and your family.
The cost of your advice will vary depending on the complexity, structure and value of your advice.
We will advice you of the expected fees and gain your agreeance to them before proceeding .
Once you instruct us to proceed a Commitment Fee is payable, (ranging between $300 to less than $1500.00) to prepare the legally required documentation.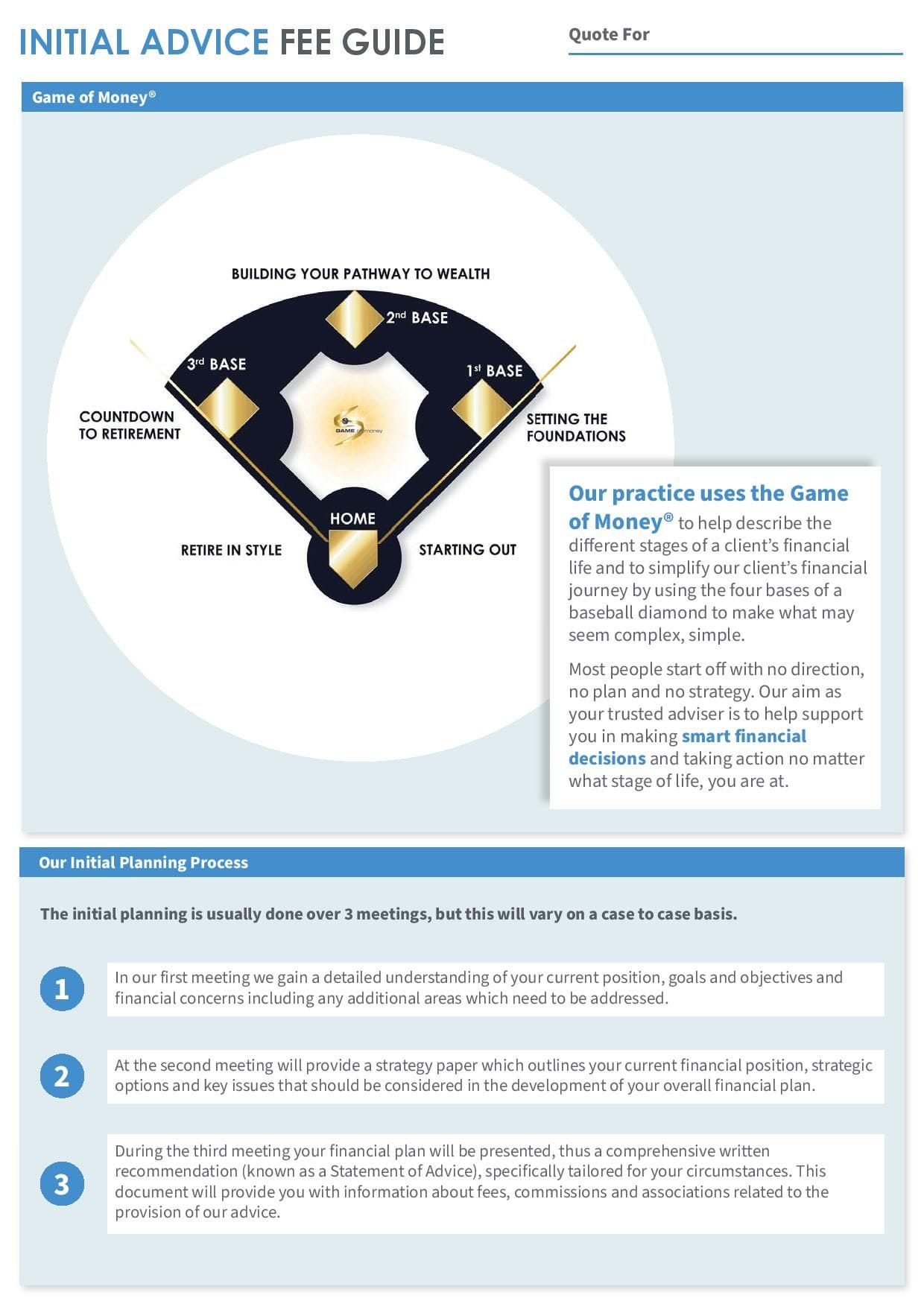 ONGOING SERVICE AND FEES
To help keep our recommendations current and appropriate to your changing circumstances, we will recommend if an ongoing service is suitable and can tailor a package to suit your financial needs and changes in lifestyle.
Your ongoing service agreement will set out the services that we both agree will be provided to you so that you have peace of mind that your financial needs, goals and objectives continue to be looked after.
The agreement will clearly define the services we will provide to you, the ongoing fees you will pay, and how you or we can change or end the arrangement.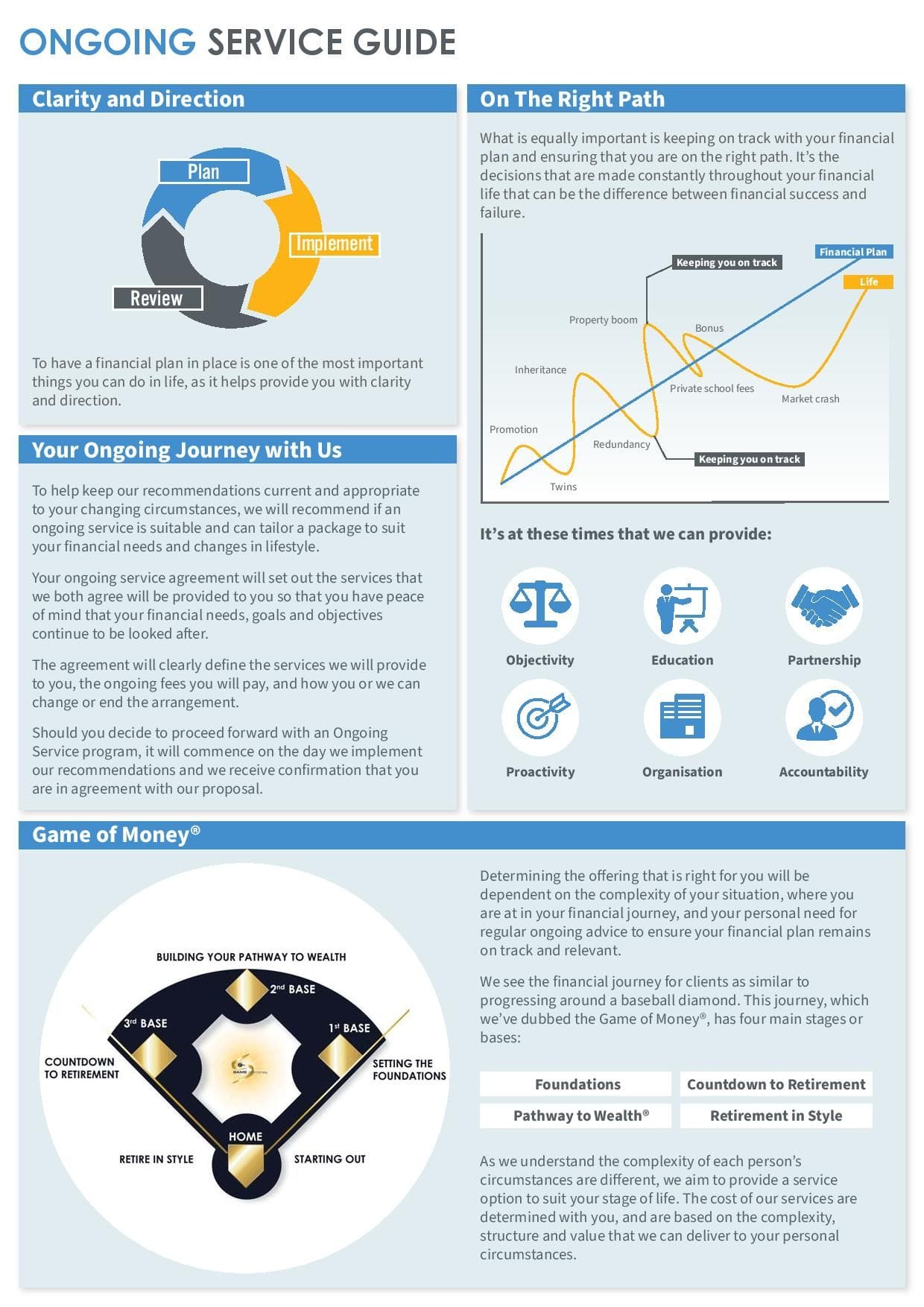 Author:
Arrow