Budget Winter Breaks
Written on the 19 June 2018 by Arrow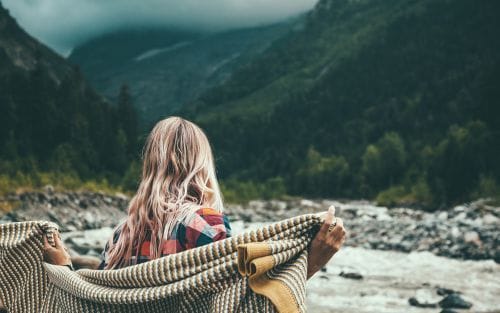 No matter where you are in Australia, as winter approaches and summer seems a distant memory, it's not uncommon to start dreaming about your next holiday.
One of the best things about Australia is that there are plenty of nearby destinations to suit whatever trip you have in mind.
Whether it's embracing the cold in Tasmania, sunbathing by the beach in the Kimberley or learning about a new culture further afield, there's something for every person and every budget.
Heading south
Not every holiday has to take place in a tropical location for it to chase away the mid-year blues. Why not try something left of field this winter and head south instead of north?
Tasmania is one of Australia's most underrated destinations and it truly comes alive in the cooler months with winter celebrations like Dark Mofo and The Festival of Voices.
Once you've had your fill of unpredictable art shows, unique musical performances and unbeatable feasts, it's easy to escape the crowds and experience some of the most beautiful landscapes in the world without the bustling summer holiday-makers and the high prices they bring with them.
Of course Tasmania isn't the only state to offer a chilly but vibrant escape. Vivid Sydney is another perfect excuse to combine traditional sightseeing with immersive light shows, musical delights and maybe even a few beach days.
Local delights
Australia's northern regions are not given the credit they deserve, often written off as too hot or simply not interesting enough to be true travel destinations. While others flock to obvious locations like Queensland, keep costs down by heading somewhere unexpected like Darwin or the Kimberley.
With winter serving as the regions' dryer months, the weather is perfect for outdoor adventures and a few relaxing days by the beach. Darwin and the Kimberley area both have interesting cultural histories, world-class beaches, and an abundance of natural beauty with several national parks between them to explore.
The isolation of either area is another plus, allowing visitors to not only relax but to truly experience the full majesty of their surroundings, uninterrupted.
Further afield
If you're interested in something a little less local, then close-by islands such as New Caledonia or Indonesia are great options.
New Caledonia offers a rich array of experiences that will have you wondering why you hadn't visited earlier. From swimming with turtles to exploring themed street markets, there's plenty to do if you're keen to stay active.
Indonesia's islands are also filled with pristine beaches and interesting adventures. Lombok has been garnering more and more attention lately for its laid-back atmosphere, incredibly cheap resorts and friendly people.
Bargain hunting
Whatever destination you decide on, there are always ways to keep costs down. According to popular flight aggregator Skyscanner, the best way to save on flights is to know when to book them. For overseas flights, 22 weeks in advance is a safe bet for savings, while domestic bargains are their best at 21 weeks.i However these can vary city to city, so it's a good idea to do a little research. After your flights are sorted the next best way to stay on budget is to be smart about your accommodation. Airbnb and Stayz are great for bigger group savings, while websites like booking.com and wotif.com have fantastic last-minute hotel deals.
The most important thing to remember is that holidays don't need to end in a mountain of debt. Sticking to a budget and thinking strategically will ensure your break is stress free long after your tan fades.

Author:
Arrow