Current European Situation
Written on the 25 February 2022 by Arrow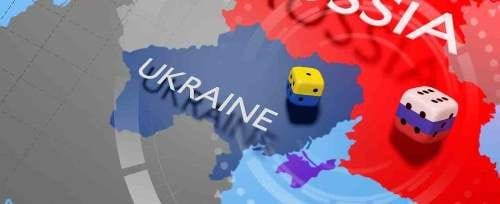 Well, here we go again.
As the European situation continues to develop, I wanted to provide you with some commentary and insights into what is happening and the broader financial picture.
Simply put, no-one knows what is going to happen between Russia and the Ukraine.
However, history tells us that financial markets have a funny way of moving past major geopolitical events quickly as shown by the graph below.
If you would like to discuss your individual portfolio and any concerns you have, please feel free to contact me.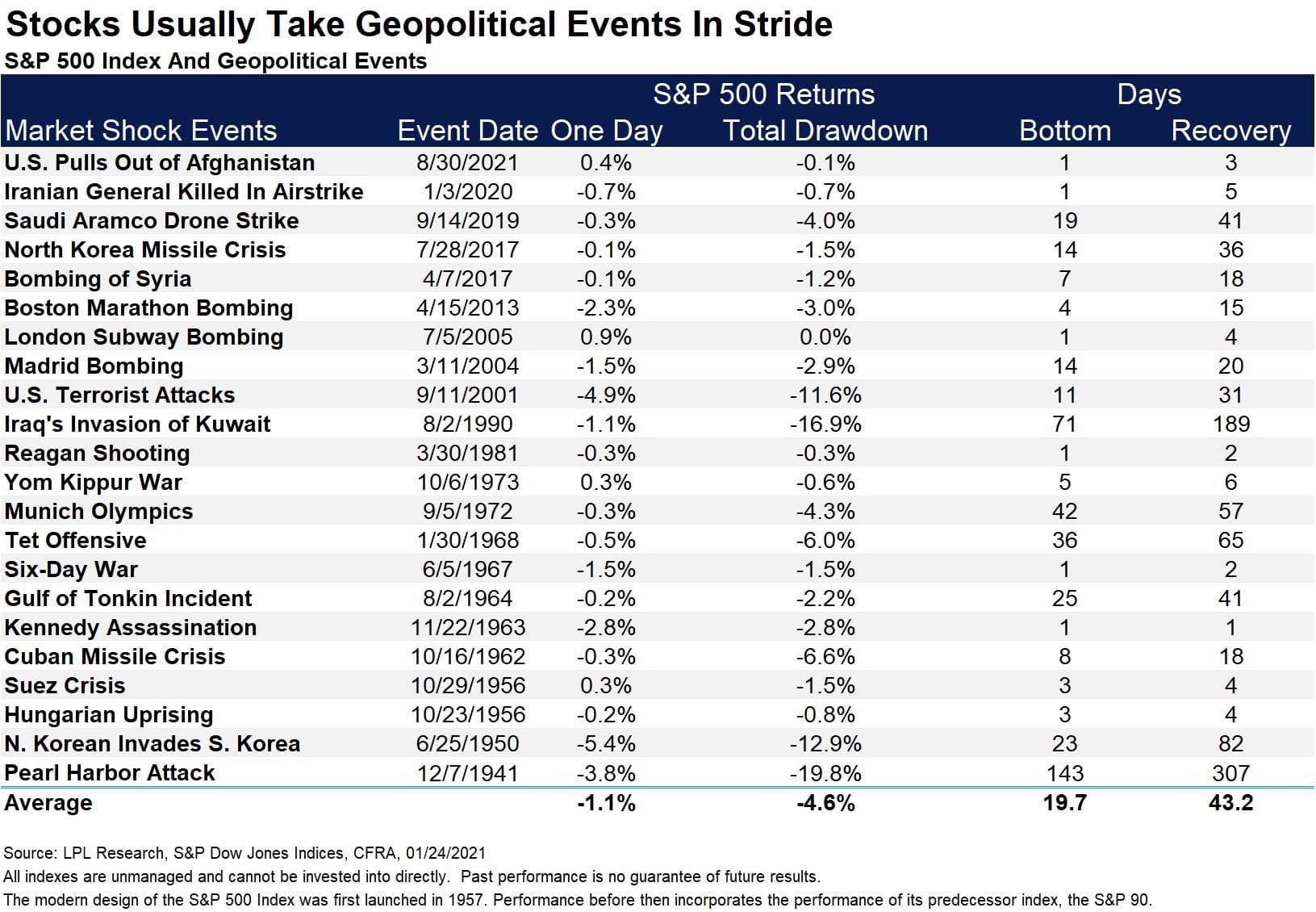 Regards,
Steve Culpitt
Authorised Representative
Ph : 07 55 303500 Mobile 0417 757 049
Arrow does not represent, warrant or guarantee that the integrity of this email communication has been maintained nor that the communication is free of errors, virus or interference.
If you are not the addressee or intended recipient please notify us on 0755303500 and then destroy any electronic or paper copy of this message.
Arrow Focus on Wealth Pty Ltd is a Corporate Authorised Representative (CAR 270472) of GPS Wealth Ltd ABN 17 005 482 726 AFSL 254 544; www.gpswealth.com.au Financial Services Guide PrivacyCollection GeneralAdviceWarning
Any general advice in this email does not take account of your personal objectives, financial situation and needs. Please consider whether it applies in your circumstances and read the relevant Product Disclosure Statement before acquiring any product mentioned in this email
We love getting reviews and would appreciate if you could leave us a review.
Please consider the environment before printing this email.

Author:
Arrow