Foods to boost mental health
Written on the 22 February 2018 by Arrow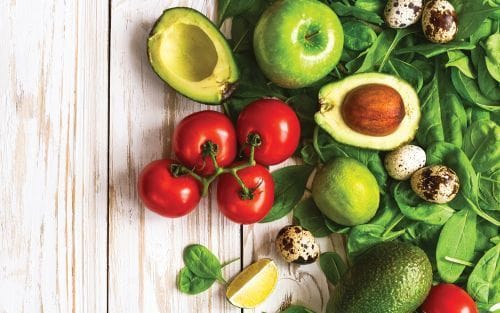 By Teresa Cutter The Healthy Chef
This article is brought to you by TAL, in partnership with Healthy Chef aiming to inspire healthier, happier lives.

A healthy diet that's full of fresh, honest wholefood ingredients can go a long way to boosting your mental health.
In fact, studies show that good nutrition is essential for supporting your mental wellbeing and that food plays an important contributing role in the prevention of mental health problems such as depression, schizophrenia and Alzheimer's disease.
One study published in the European Journal of Internal Medicine found that a ketogenic diet rich in omega 3 fatty acids and healthy fats played a considerable role against the prevention of Alzheimer's disease, depression and other mental health issues. Simply making a few dietary changes, such as reducing refined carbohydrates and processed foods, and eating more healthy fats, can act as a protective measure against these mental conditions.
While many of my recipes are designed to contribute to overall health and wellbeing, there are specific foods you can incorporate into your daily diet to foster a healthy, happy mind.
Here is my list of five foods to help boost your mental health:

Omega 3
Omega-3 fatty acids found in salmon, sardines, wild caught fish and foods such as walnuts and flaxseed are essential for healthy brain function. This is because the brain is made up of 60 per cent fat and so it needs omega-3 to help it function properly. I love to poach or steam salmon, as it's such a clean and unadulterated way of keeping the integrity of the fish. Simply season with a little lemon, thyme and cold pressed olive oil dressing and it tastes absolutely delicious. I also love to add a generous handful of walnuts to leafy salads and drizzle with avocado oil or extra virgin olive oil.
Avocados
Avocados are like nature's butter creamy, delicious and truly satisfying. Not only are these buttery delights one of my favourite ingredients to use because of their texture, but also because they are rich in monounsaturated fats that improve blood flow to the brain. Put them in smoothies, add them to your salads or use the oil to drizzle over steamed vegetables.
Organic eggs
Eggs are a good source of lean protein that helps support a healthy nervous system. This is because amino acids, which are the building blocks of protein, are essential to make neurotransmitters and other chemicals that allow different parts of the nervous system to communicate with each other, helping to improve overall cognitive functioning. While eggs are so versatile, I simply love having eggs for breakfast, especially when soft boiled and served alongside avocado, micro herbs and steamed asparagus spears.
Leafy greens
It's no surprise that greens are good for you, but it's critical to eat more greens if you want to improve your mental wellbeing. Greens such as spinach, broccoli and broccolini are full of folate and B vitamins which are important for mood regulation, energy and sleep all essential for a healthy and happy mind. Sometimes when there's absolutely no time to make a stir-fry or a plant-based salad, I add a handful of spinach into my protein smoothies for a delicious meal on the go.
Matcha green tea
Matcha can help to make you feel relaxed, calm and happy due to the high levels of L-theanine, which can help support your mental wellbeing. Matcha also energises your body as well as relaxing your mind and has the ability to support immune function and reduce cardiovascular disease risk. I love to sip on matcha during the day for sustained energy and mental alertness.

Author:
Arrow