Home Ownership in the Spotlight
Written on the 11 October 2017 by Arrow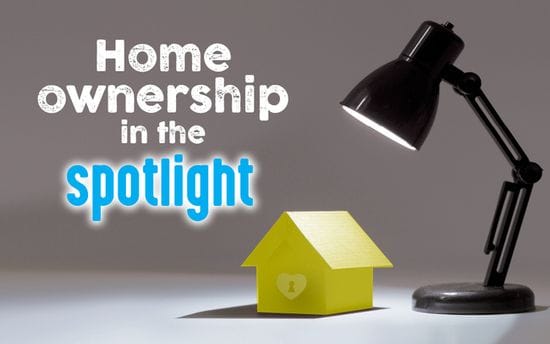 Housing affordability continues to be a major concern in Australia and not just for would-be first home buyers. It also affects pre-retirees forced to work longer to repay bigger mortgages and older Australians unable to downsize from large family homes due to a lack of affordable options.

The latest 2016 Census revealed a gradual decline in homeownership over the past decade from 68% of all Australian households in 2006 to 65% in 2016. And those of us with mortgages are more likely to be stretched to the limit, with over 7% of home buyers paying more than 30% of their income on mortgage costs.
It's not only homeowners feeling the pinch. Rising house prices mean more of us are renting in the private market. Almost 25% of households are renting privately, up from 21% a decade ago; a further 4.2% are in public housing. This puts upward pressure on private rents and increases demand for public housing.
Price growth easing
The national debate about housing affordability is understandably loudest in Sydney and Melbourne where the median price of houses and units is $880,000 and $675,000 respectively.i But residential property is always a tale of many markets.
While the constant warnings from some quarters that Australia's housing boom is about to bust has not yet come to fruition, the rapid price growth of recent years appears to be slowing.
According to the CoreLogic Home Value Index, annual price growth eased from 12.9% in March to 9.6% by the end of June. In Perth and Darwin prices fell, while Brisbane and Adelaide posted modest gains. Hobart remains our most affordable capital city with a median price of $355,000 despite annual capital growth of 6.8%.
Retiring with debt on the rise
The census also revealed that fewer of us own our homes outright. Mortgage-free home ownership is down from 32% to 31% over the same period. This could be due to more of us borrowing against the mortgage for renovations or investment, and higher home prices resulting in bigger mortgages that take longer to repay.
If this trend continues it could have implications for our retirement income system, which assumes that most people will retire with a home fully paid for. In a little over two decades, the incidence of mortgage debt among people aged 55-64 has more than tripled from 14% to 44 % .ii As more of us delay buying our first home until later in life, this trend is likely to continue.
To tackle housing issues at both ends of the age spectrum, the federal government announced some new measures in the May 2017 Budget.
New government incentives
The first of these is the First Home Super Saver Scheme. If the proposal is passed, first homebuyers will be able to make voluntary contributions of up to $15,000 a year to their super fund which they can withdraw to use towards a deposit, up to a maximum of $30,000.
In a move designed to free up more housing stock for young families, the Budget proposed allowing people over 65 to downsize and put up to $300,000 of the proceeds into super without it counting towards existing contribution caps. Couples could contribute up to $600,000. This may make downsizing more attractive for some, but it may not be the best strategy for everyone because the family home is exempt from the age pension assets test while super is not.
State governments have also stepped up assistance for first home buyers, with grants and stamp duty savings.
It remains to be seen whether these measures will significantly improve housing affordability for first home buyers or encourage Baby Boomers to downsize to a smaller nest.
Whatever your stage in life, we can work with you to help achieve your version of the Great Australian Dream.

i All housing prices from CoreLogic 'Capital City Dwelling Values Rise 0.8% over June Quarter'
https://www.corelogic.com.au/news/capital-city-dwelling-values-rise-0-8-over-june-quarter
ii 'Australians are working longer so they can pay off their mortgage debt'
http://theconversation.com/australians-are-working-longer-so-they-can-pay-off-their-mortgage-debt-79578

Author:
Arrow