Planning on productivity
Written on the 9 November 2018 by Arrow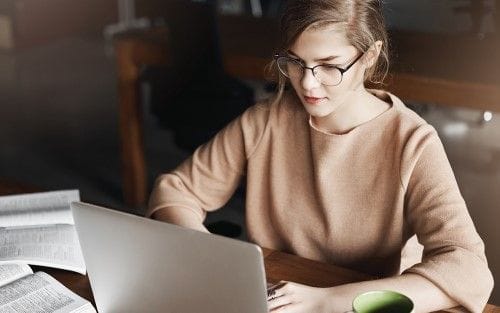 It's a frenetic feeling. Not having enough hours in the day. Caught between work responsibilities and family commitments, we can often feel like we're playing catch up in every area of our lives.
If this sounds familiar, there are simple steps you can take to improve your productivity, get on top of your day and set yourself up for success.
Work out what's urgent and what's important
Speaking of success, the 34th US President Dwight Eisenhower embodied the word. A military man, he managed to do more in his lifetime than most of us dream of. The trick to his efficiency was his capacity to segment his daily tasks by urgency and importance. What developed from this approach was the famous Eisenhower matrix, a compelling tool for making both your work and home life more productive.
The matrix allows you to prioritise your tasks in line with your goals and values. Using it you can work out what you need to do now, what you can leave until later, what you can delegate to others, and, importantly, which tasks you can eliminate altogether.

Remove distractions
Once you've planned out your day, it's time to remove those pesky distractions that get in the way of actually getting things done. We all know this is easier to say than to put into action. So a bit of discipline is going to be necessary. The following tips can assist you to stay on target:
Remove clutter. This means in your physical and digital space. Before you get to work take a few moments make sure the space you're working in is neat and tidy. Equally, close all the open tabs and windows on your computer that are not relevant to the task at hand.

Read/answer emails only twice a day. Rather than constantly checking your inbox, respond to emails all at once in twice-daily hits. If it is clear the message you need to communicate is going to take a lot of back and forward, either pick up the phone or set up a meeting.

Turn off all non-essential smart phone notifications. While turning your phone off altogether may not be an option (emergencies etc). You can certainly turn off notifications from your social media applications. It will stop the constant buzzing that makes you feel like you're missing out. That funny cat gif can wait.
Take a breather
We've all been there. Staring at the same sentence we've deleted and rewritten five times. Intuitively we know what we need to do. But we resist it out of a proud desire to push through. Often, when we find it impossible to enter a state of flow, what we actually need is a break. A little time out can do wonders for increased productivity. Even if it's just five minutes in the tea room. You might come back feeling totally revitalized.
Moreover, different types of breaks achieve different things. If you are in a sedentary job for example, deskbound in front of a screen, it might be worthwhile stopping to do a few short stretches. Likewise, if your job relies mainly on your logical/linguistic left-brain, consider a right brain break do a quick doodle or sketch.
Proceed with caution however. There is a difference between taking a breather out of necessity and simply using it to procrastinate. You'll know the difference.
We all lead busy lives, but taking a few moments to get smart about how you organize your time can make life so much more fulfilling and less exhausting. So, ditch the distractions and plan your day. You might just find your productivity goes through the roof.

Author:
Arrow