The good news about cancer survival rates
Written on the 9 November 2018 by Arrow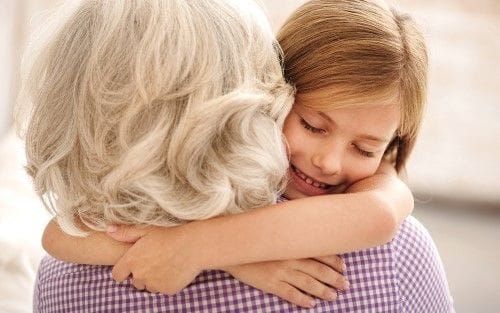 Thanks to continued research and advancements in modern medicine, the outlook for people diagnosed with cancer has improved. And with long-term survival now a reality, it's important to consider the cost of managing an illness over the long-term.i
Cancer survival rates are improving
Although The Cancer Council Australia reports that cancer will affect one in two of us in our lifetimes,ii the Australian Cancer Research Foundation indicates that cancer survival rates have gone up by more than 20% in just a few decadesiii.
CEO of Cancer Council Australia, Professor Sanchia Aranda, says "Today, around 68% of individuals diagnosed with cancer survive at least five years, which is more than 20% higher than cancer survival rates in the 1980s."
Professor Aranda explains that, "The main reason for the increase in cancer prevalence is that we are living longer in general and more people with cancer are surviving."
Though it's important not to forget the cost of the treatments that are helping Australians achieve these positive outcomes. While many people assume that Medicare and private health insurance will cover these costs completely, you will still be responsible for gap payments and many of the costs associated with ongoing treatments, which you may need to cover while taking time off work to recover. For this reason, it's worth considering Critical Illness cover, which provides a lump sum payment on diagnosis and the freedom to make choices about your treatment should you become ill.
To help you consider this cover further, it's helpful to look at the big picture and the notable medical advances around some of Australia's most common cancers breast, bowel, prostate and melanoma.
Screening programs benefit breast and bowel cancer patients
"Breast cancernow has a five-year survival rate of 90%, and higher for those diagnosed early," says Professor Aranda. "This is due to screening programs and public awareness that aids early detection, and a steady stream of research funding."
Screening programs that support early identification and treatment have also helped bowel cancer five-year survival rates rise to 69%, up from 50% since the 1980s.iv As Professor Aranda says, "This program has the potential to save tens of thousands of lives over the coming years by detecting the early stages of bowel cancer, but ultimately more Australians over 50 need to take the test for us to see the full benefit."
In NSW for example, in 2015 only 35.1% of people participated in screening according to the Cancer Institute NSW.v But, if found early, your chances of being treated successfully are higher.
Early detection increases survival from melanoma and prostate cancer
Prostate cancer, the most common type of cancer in men, has seen one of the biggest increases in survival rates. Today, there's a 95% chance of living at least five years following diagnosis, up from 58% 30 years ago according to the Australian Government's Cancer Australia statistics.vi
And every Australian knows the dangers of melanomas of the skin. However, although it's vital to follow the Cancer Council's advice around sun safety, the Australian Government Cancer Australia page reports that advancements in treatments mean five-year survival rates are now around 90%.vii
Overall, the news is good: while the prevalence of cancer is still on the rise, we're treating it more effectively and living longer as a result. And while ongoing treatments are delivering positive results, putting yourself in a position where you can make choices about your treatment and manage the financial impact of an illness is a sensible approach. The lump sum payment provided by Critical Illness cover can give you peace of mind and options in the event of an illness, meaning you can focus your full attention on returning to good health.
What does the future look like?
The long-term outlook is positive: over 65% of cancer patients will survive for five years and many will go into permanent remission according to the Cancer Council. viii
So, what can we expect the future to look like? "As a cancer charity it's certainly Cancer Council's vision that cancer will become a more manageable disease in the future," says Professor Aranda.
"With strong prevention messages, three key screening programs, constantly evolving research and some of the best cancer care in the world, our vision of a cancer-free future is achievable."
Planning for a financially-stable future
An increase in survival rates means we need to be prepared to manage illnesses financially as well as physically.
When you have spent so long building financial stability, it's important to make sure it's protected for the long-term and that requires planning.
Critical Illness cover policies can vary according to individual circumstances speaking to an adviser will help you discover the option that's right for you.
Thanks to Professor Sanchia Aranda, CEO of Cancer Council Australia, for taking the time to speak to us.
i http://www.cancer.org.au/news/media-releases/australian-cancer-prevalence-exceeds-1-million-new-estimates.html
ii http://www.cancer.org.au/about-cancer/what-is-cancer/facts-and-figures.html
iii https://www.acrf.com.au/support-cancer-research/cancer-statistics-australia/
iv https://bowel-cancer.canceraustralia.gov.au/statistics
v https://www.cancerinstitute.org.au/cancer-plan/performance-index/bowel-screening-participation-rates-and-numbers
vi https://prostate-cancer.canceraustralia.gov.au/statistics
vii https://melanoma.canceraustralia.gov.au/statistics
viii http://www.cancer.org.au/news/media-releases/australian-cancer-prevalence-exceeds-1-million-new-estimates.html

Author:
Arrow