Warm Winter holidays: Five holidays for Winter sunseekers
Written on the 5 August 2019 by Arrow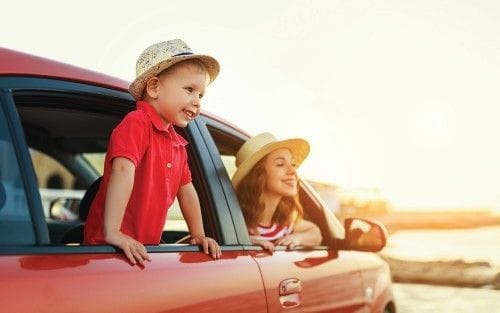 Cold nights and frosty mornings might have you dreaming of a summer holiday. We've chosen five breathtaking destinations to help you find a slice of sunshine this winter.
1. Italy
Wander down cobbled streets, explore ancient worlds or relax by the beach with an Aperol Spritz. Italy is a land of incredible history, natural beauty and culinary adventure. Try touring around the southern part of the country for the highest temperatures, and make sure a drive down the world-famous Amalfi Coast features on the agenda. Take a break in Positano or Ravello to enjoy fresh seafood overlooking the crystal clear ocean and the Mediterranean sun on your skin. Dreamy.
2. Thailand
Snap up a great flight deal from Australia to Thailand and enjoy some year-round sunshine. Whether you're after a luxurious couples' retreat or a kid-friendly holiday, Thailand's white sand beaches and vibrant cities have something to offer everyone. Why not try your hand at snorkelling or scuba diving amongst shoals of rainbow fish, find your inner peace at the local temple or take a cooking course to master the perfect traditional dish and impress your friends back home.
3. Croatia
Emerging as one of the most popular holiday destinations in Europe, Croatia offers history, beaches - and some pretty amazing Game of Thrones sightseeing if you're into your TV trivia. Discover the walled city of Dubrovnik and the Roman ruins at Split before taking in the spectacular Dalmatian coastline and islands from the water. Whether you opt for a day trip on a boat or a week cruising the lesser-known Croatian waterways, this wonderful country provides the perfect mix of culture and relaxation.
4. Fiji
Winter in Australia is the perfect time to visit Fiji as you can benefit from beautiful sunny days while avoiding the stormy season. Of course, white sandy beaches and incredible coral reefs are a given in this tropical paradise, but spend some time exploring to truly experience the local culture. Take a trip to the Garden of the Sleeping Giant on Vitu Levu, where thousands of orchids and lilies overwhelm the senses, or take the family to marvel at a traditional fire-walking ceremony on the island of Beqa.
5. Broome
Of course, you don't need to leave Aussie shores to get some winter sun. In Broome, winter temperatures can reach as high as 30 degrees, so why not head north you might be surprised by what you find. Enjoy a sunset camel ride along Cable Beach, take a cruise to the nearby pearl farms or pay a visit to the local beachside brewery and soak up the winter sun without even needing to find your passport.
Whether you decide to escape to the northern hemisphere or seek warmth on our own shores, we are here for you.
Speak to us today to discuss life insurance cover while you are overseas.

Author:
Arrow